usadeepsouth.com




Is It Possible To Wonder Again?
By Lamar Massingill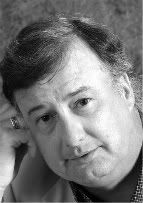 When I was a young boy, I was absolutely amazed by the creation around me. That's probably why I'm a golfer; I love to be in the middle of God's miracle. I was always one to ask questions, according to my mother. One ordinary Sunday during those childhood times, my mother was my Sunday school teacher. The lesson was on Moses as he saw the bush that was burning but not consumed, and the words of God that Moses was to take his shoes off, as he was on holy ground. My questions were legion. My mother said that it was holy ground because God created it. Then she used the first verse of Psalms 19: "The heavens declare the glory of God, and the firmament shows his handiwork." The psalmist was obviously filled with wonder! I asked if God created the ground, why don't we all take our shoes off? My mother had no answer for that one.

I frequently remember that young boy, always caught up with wide-eyed wonder; literally filled with awe. Such expression on the face of the youngster I was, wishing I could always keep whatever it was he had during those days. Sometimes now, as an adult, I am able to at least touch it again. During the times I think of the boy I remember myself being, I wonder why I (we?) cannot view life with such wonder anymore. It seems the older we get, the less we are able to view God's handiwork with such a face. Instead, many times I seem to view it with a face I have spent years arranging and rearranging; eyes which have seen so much bitterness and injustice that it would be difficult at best to capture the kind of wonder I remember seeing in my early youth, with my face plastered to the window asking why we don't all take our shoes off.

I thought of the boy Massingill again a few weeks ago flying home from Atlanta near midnight. I wondered at such majesty, such beauty: all the lights illumining the good earth that is God's handiwork, as if they cared to protect it in some way. I was reminded of G.K. Chesterton's words: "The world does not lack for wonder, only a sense of wonder." I spent moments just gazing and remembering, with my own face plastered against an airline window somewhere between Atlanta and Jackson, Mississippi, feeling strangely like a kid again, and wondering why I didn't "see" in the same way more often.

Noticeably, any sense of the beauty of God's handiwork was absent in the faces and eyes sitting around me, as it had been in mine more times than I cared to admit. As I grieved our common loss, I settled back in my seat, knocked on the door of my reflective property, and for the remainder of the flight, slipped into the solitude of the inquisitive.

My questions were of grace and disgrace and ease and dis/ease. I asked them with an acute sense that somewhere along the way we've exchanged human eyes for glass eyes; the real for the superficial. They were also penetrating: Living my life in a technological wonderland where nearly anything seems possible, is there any reality in my commonness which is capable of surprising and inviting me into the wonder/full, without having to be intensely sensational? If so, am I responsible for the view? What enables me to feel God's breath in the cool of a fall wind? Or God's body in the texture of the sweet earth? What enables me to hear the mysterious way the waves roll on and off the coast, sounding like the whole creation is inhaling and exhaling, and not have to ask how it is, but simply that it is? What expectations are formed as a result of living in a society which is, at bottom, informed by the technological myth? How powerful are these expectations as they shape my experience? How is it I sit so bored riding a machine 30,000 feet in the air, reading a book and having a drink, for goodness sakes? Have I lost the ability to wonder? To see things beyond the tangible? Can the creation once again become a source of grace? Can it become a sacrament?


We landed in Jackson, but I landed on no answers to these questions, and the discomfort of them has accompanied me to this day. I have come to one conclusion: technology will not allow me to be personable (able to be a person) unless I use it as a means to an end, and not the end itself. We all came out of the womb of God's wonder, mystery, generosity, and handiwork - all those things there is no speech or language to describe (Psalms 19:3).

One thing I have learned and recovered to some extent from the boy Massingill: If we view God's creation with bland neutrality, we will not know God's abundance, and we will allow technology to rob us of what it cannot provide: love, touch, relationships, feeling, peace and joy.

When we are able to see sacred drama in the ordinary delights of daily color, form and human contact, when we can hear eternity in a mockingbird's song or even in the reckless laughter of a child, when we can feel God's body in something as simple as a handful of sand or the way a rose feels soft against our hand as well as the wonderful scent that fills our nostrils, then we will touch the wonder of the Great Generosity whose creation we enjoy.

There is generous growth in wonder. We are tidbits of the cosmic happening; children of God created with the senses necessary to enjoy the beautiful gifts of His world. Why not slow down and begin now?



____________________________________



The Rev. Lamar Massingill, a former Southern Baptist pastor, is now minister at The United Methodist Church of Richton, Mississippi. He is Religion Editor for the Magnolia Gazette as well, and a guest columnist for the United Methodist Advocate and The Richton Dispatch. He was also an addictions therapist at ECD Treatment Center in Mobile, Alabama, during his leave of absence from parish ministry. He has traveled nationally and internationally, and has also lectured widely on the interaction between religion and psychology.


His publications include columns in preaching journals such as Word and Witness, Story Share (an online sermon helps site that is a part of CSS Publishing Company) and Proclaim, and in newspapers such as The United Methodist Advocate, The Clarion Ledger, and The Northeast Mississippi Daily Journal. His sermon, "The Pursuit of Peace," was selected for publication in a volume entitled Peace Sermons From Baptist Pulpits (1982). He has also been featured in interviews with The Clarion Ledger, The Vicksburg Evening Post, and The Enterprise Journal, and The Northeast Mississippi Daily Journal. One interview was featured in the book, Matters of the Spirit: Human, Holy, and Otherwise, by Danny McKenzie.

Massingill has written two books, New Eyes: A Spirituality of Identity Formation, released by Brentwood Press in March, 1995, and Soul Places, released by the Magnolia Gazette Publishing Corporation in April, 2007. Soul Places may be ordered at the Magnolia Gazette web site. New Eyes is out of print but copies may be found by visiting web sites for out of print books. Read another of Rev Massingill's essays here at USADEEPSOUTH: "Poets ~ The Prophets of Society"

Massingill received his B.A. from William Carey University, Hattiesburg, Mississippi, and his M.Div. from New Orleans Baptist Theological Seminary. He has done additional study at Perkins School of Theology at Southern Methodist University in Dallas, Texas, and Clarke College in Newton, Mississippi, and also studied in Oxford, England, in 1989 and 1992.

He doesn't consider himself a scholar, but a skilled explorer, opting more for the simple things often missed in life's scurry. He is very involved in amateur golf as well. He also loves listening to music and being with wonderful friends. He is married to Joyce Lyle Massingill, a Speech Pathologist at Loyalton Assisted Living facility in Hattiesburg, Mississippi. They have two children. Jeanna Jinks Gronmeyer and her husband Larry and two children Kathryn and Samantha, live in Petal, Mississippi, and John Jinks and his wife Amy live in Pensacola, Florida.



~~~~~~~~~~~~~~~~~~~~~~~~~~



Want to leave a comment on this story? Please visit our Message Board
or write Ye Editor at bethjacks@hotmail.com. Thanks!


Back to USADEEPSOUTH homepage