usadeepsouth.com



Poets ~ The Prophets of Society
by Lamar Massingill



I love to quote the poets, other writers and various kinds of artists in sermons as much as I like to wonder at the beautiful chaos of a thunderstorm. Indeed, they are and have been the prophets of society. Clergy, for the most part and with some notable exceptions, of course, have jeopardized that status.

Having said that let me also say that we clergy tend to hide behind generalizations regarding most controversial issues. We dare not get specific. We do this for several reasons. To begin with, sometimes we haven't done our homework, so we just don't know what to say. Second, we don't want to offend the powerbrokers in our churches, those from whom our living comes. I've always had my doubts about the effectiveness of hired clergy and institutional religion. Money doesn't talk, it swears.

Third, we love to give out our comfortable pat answers but refuse to wrestle with the difficult questions and events, let alone love them, as Rilke suggested, chalking them up to "God's will." Fourth, in fueling the blind ambition most of us call success, we have lost a sense of playfulness with others as well as wonder at the Creation, when in truth, if any of us need more than God's affirmation, then we're too ambitious. And finally, by trying to please everyone else, we murder ourselves in the process. We become the Great Mask. We lose what C.S. Lewis called "our real faces."

This brings me back to the other writers, poets and artists of not only our time but also times past. They have nothing to prove and are therefore free to seek the truth or let the truth seek them. I'll quote a few:


"Only a fool in here would think he's got anything to prove." (Bob Dylan)

"That you are here, that life exists, and Identity
that the Powerful Play goes on,
And you may contribute a verse." (Walt Whitman)

"A man can no more know himself totally than look backwards without turning around." (Henry D. Thoreau)

"The glory of God is a human being fully alive." (Irenaeus)

"Questions are not given to humanity so much to answer as to wrestle with." (Leo Tolstoy)

"The truth must dazzle gradually, or every man be blind." (Emily Dickinson)

"We don't have to lead the world, we have to join it." (William Sloane Coffin)

"The world does not lack for wonder, only a sense of wonder." (G.K. Chesterton)

"War is a coward's escape from the problems of peace." (Thomas Mann)

"The only true problem an institution has is a true individual." (Lamar Massingill)


I had to throw the last one in, since I am the columnist! To be sure, these truths may not be the letter of scripture, but they are full of the spirit of it. Moreover, they are eternally true. They are spiritual statements about life without institutional overtones. They can teach us just as much about our lives as scripture can, because in the ultimate scheme of things, everything grows out of God and is held together by God.

The spiritual gifts of people such as these are important because religion without substance is mere form. The substance is spiritual, and exists within us. If we use the institutions of religion to channel the spiritual within, then our religion is indeed one worth having. On the other side of the equation, if we have no spirituality to channel, then we are not worshiping, only deifying our own virtue so others will think well of us.

Entering the pulpit for me is a sacred task, one at which I work hard. When I quote these great men and women, I am not only grateful for the spiritual gifts they have given me, but also grateful that in our technological wonderland called the 21st Century they remind me still of what is at the basic core of life. Some of these things are wonder, the quest for truth, solitude and the claiming of your own place regardless of what others think about it. The list would also have to include the realities of life that technology doesn't recognize such as touch, smell, sound, sight, taste, passion, hope, trust, forgiveness, love and gratitude.

To me their art brings us hope in a world that doesn't tell us who we are anymore, only who it wants us to be. Their work reminds us with wonder and grandeur that heaven exists under our feet as well as over our heads. Perhaps some of us clergy will finally get it and once again be courageous prophets instead of hiding behind the virtuous vices of an institution.

©2007 soul places, by Lamar Massingill, Magnolia Gazette Publishing Company, pp.85-87. Used by permission.



____________________________________



The Rev. Lamar Massingill, a former Southern Baptist pastor, is now minister at The United Methodist Church of Richton, Mississippi. He is Religion Editor for the Magnolia Gazette as well, and a guest columnist for the United Methodist Advocate and The Richton Dispatch. He was also an addictions therapist at ECD Treatment Center in Mobile, Alabama, during his leave of absence from parish ministry. He has traveled nationally and internationally, and has also lectured widely on the interaction between religion and psychology.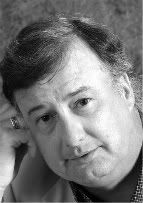 His publications include columns in preaching journals such as Word and Witness, Story Share (an online sermon helps site that is a part of CSS Publishing Company) and Proclaim, and in newspapers such as The United Methodist Advocate, The Clarion Ledger, and The Northeast Mississippi Daily Journal. His sermon, "The Pursuit of Peace," was selected for publication in a volume entitled Peace Sermons From Baptist Pulpits (1982). He has also been featured in interviews with The Clarion Ledger, The Vicksburg Evening Post, and The Enterprise Journal, and The Northeast Mississippi Daily Journal. One interview was featured in the book, Matters of the Spirit: Human, Holy, and Otherwise, by Danny McKenzie.

Massingill has written two books, New Eyes: A Spirituality of Identity Formation, released by Brentwood Press in March, 1995, and Soul Places, released by the Magnolia Gazette Publishing Corporation in April, 2007. Soul Places may be ordered at the Magnolia Gazette web site. New Eyes is out of print but copies may be found by visiting web sites for out of print books. Read another of Rev Massingill's essays here at USADEEPSOUTH: "Is It Possible To Wonder Again?"

He received his B.A. from William Carey University, Hattiesburg, Mississippi, and his M.Div. from New Orleans Baptist Theological Seminary. He has done additional study at Perkins School of Theology at Southern Methodist University in Dallas, Texas, and Clarke College in Newton, Mississippi, and also studied in Oxford, England, in 1989 and 1992.

Massingill doesn't consider himself a scholar, but a skilled explorer, opting more for the simple things often missed in life's scurry. He is very involved in amateur golf as well. He also loves listening to music and being with wonderful friends. He is married to Joyce Lyle Massingill, a Speech Pathologist at Loyalton Assisted Living facility in Hattiesburg, Mississippi. They have two children. Jeanna Jinks Gronmeyer and her husband Larry and two children Kathryn and Samantha, live in Petal, Mississippi, and John Jinks and his wife Amy live in Pensacola, Florida.



~~~~~~~~~~~~~~~~~~~~~~~~~~



Want to leave a comment on this story? Please visit our Message Board
or write Ye Editor at bethjacks@hotmail.com. Thanks!


Back to USADEEPSOUTH homepage